After landing in LAX, (bleary-eyed and seriously jet lagged!!) I picked up a rental car and headed south east.
It was about 10am in my body, so four hours of driving was easy.
Traffic in LA was no issue at 11pm. Though, the grocery store I stopped at had a fifteen-minute checkout line at midnight!
CC had no idea I was going to show up at the STOL competition he had entered. Outlaw STOL is only about 2 hours flying for him and he likes to compete there. I thought it would be so fun to surprise him….which is always a risky proposition. Especially with CC. He was unsure if he would be going until the very last minute, mostly due to repairs on his 170B.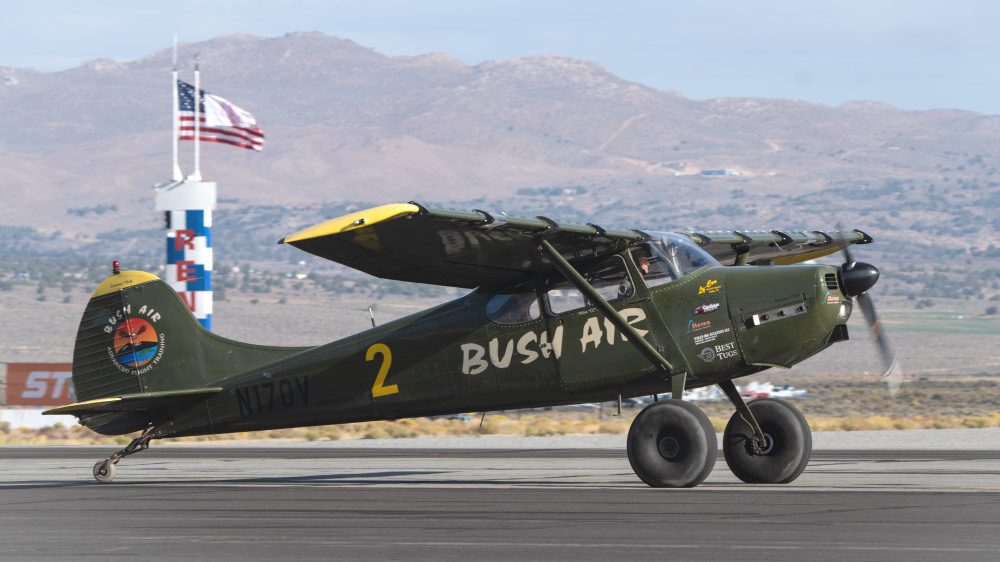 The morning of the event, I am at a gym in Yuma AZ, working out, and then taking a shower, before meeting up with CC. He texts me "Turning back, issues with oil pressure". Darn. It's another 4 + hour drive for me to reach his place in Nevada, and I am really hoping he is able to make it. Though, I am willing to drive there for the surprise. My flight doesn't leave until Monday morning, so I have options.
I next receive a text, "Back in the air", need fuel. Whew! He's coming. But wait! Not so fast……next he's taken off from the fuel stop, but "not happy with the oil pressure, so flying the river in case I need to land".
Fast forward: he buzzes the runway and then I hear nothing. I get a text "Just landed at Yuma" (I am at Somerton Airport). I'm thinking, ugh, ok, so I will drive over to Yuma. He must have had oil pressure issues.
I start the car and drive toward the Somerton airport exit….and CC taxis by the car. He's here. Now I get to surprise him! Big Gulp.
He arrives at his parking spot, shuts down the plane, and gets out. I'm out of my rental car walking toward his plane. I can see that he sees me, but not sure if he knows it's me yet. (He later tells me that he couldn't get his head around what he was seeing.)
Then I wave with both hands. Now he realizes it's me. He is delightfully surprised and cannot believe I am here. He had no idea.
Perfect! Joy! I'm so so glad I did this!!
He won the competition and we had a great, great time! I volunteered as a line judge for the competition, which was super cool!
It was a long three months to not spend time together, and now that I'm back, it feels like I was never gone.